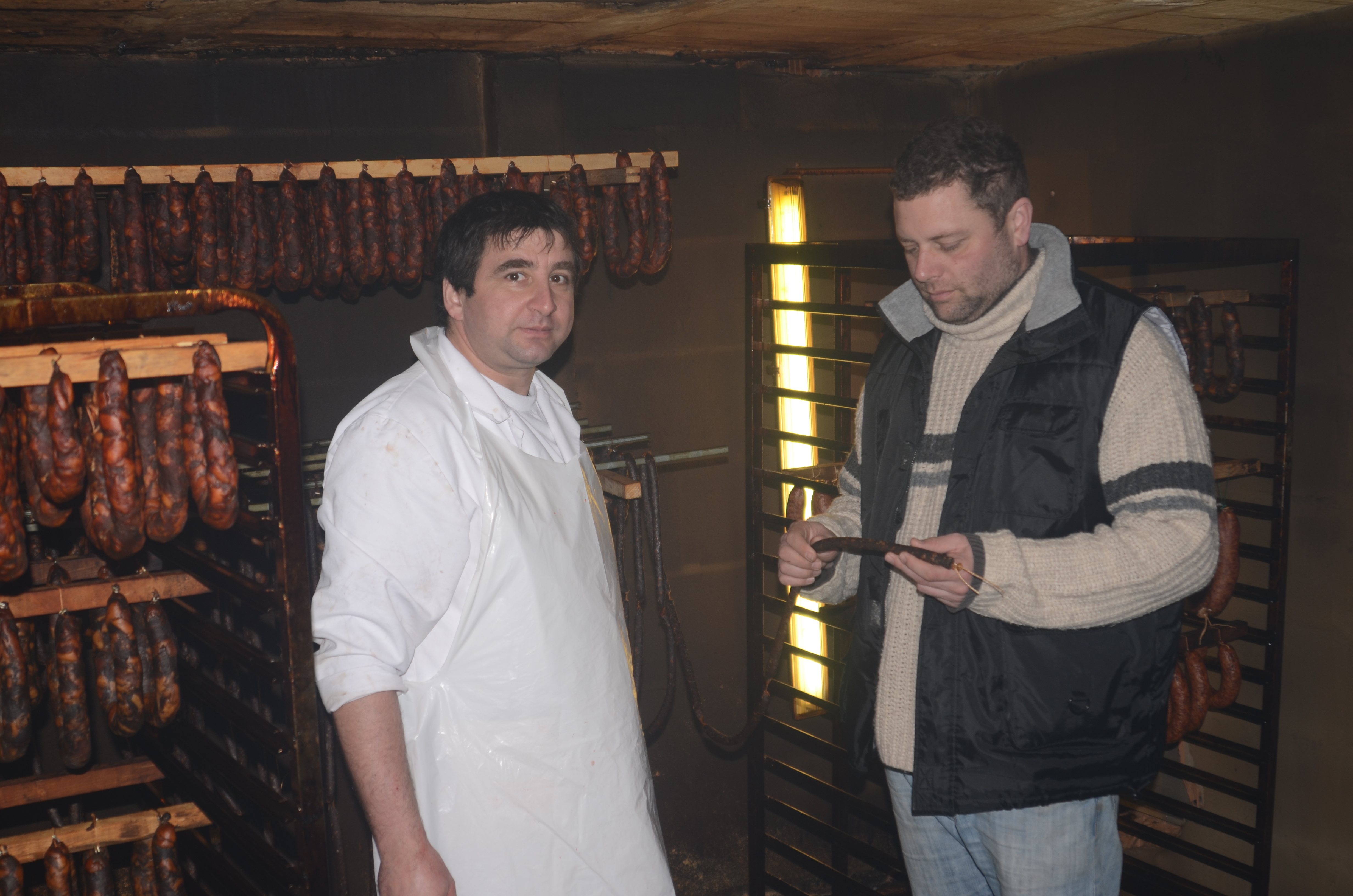 New Chicken
NewChicken is the first project to support a producer launched in Switzerland by Philaterra. It subsequently led to the RegioMag project. In order to support the approach below, Philaterra offered the launch of the NewChicken website for CHF 10'000.-. This was made possible thanks to the Blue Label CO2 tax system.
Article published in Freedom, 2012
After one year, the laying hens are no longer productive. Their meat is not appreciated by the consumers, the breeders have to get rid of it. Martin Rihs, owner of Belmont Fruits SA in Montagny-la-Ville and poultry breeder, finds aberrant the fate reserved for these chickens. According to the Federal Office for Agriculture, of the 2.4 million laying hens in Switzerland, 30% are for biogas. "We do not respect the animal," he said. "It's like putting our employees in the trash."
In partnership with the beautiful Blue, a local distributor of baskets, it has developed two types of sausage, made with 70% of poultry and 30% of woolly pigs or pork, giving a second life to laying hens. The mixture of the rather dry meat of the chicken and the very fat of the woolly pig or the pig makes it possible to target the poultry for consumption. "When you kill an animal, it should be to eat it," says Martin Rihs, crunching in one of his sausages. The project was christened Newchicken, a contraction of "no eggs without chicken" (there are no eggs without chicken).
Partnership with the beautiful blue Belmont Fruits SA has elaborated this project "sausage good conscience" in partnership with the beautiful Blue. A leader in the French market for the delivery of local products, the beautiful Bleue promotes a consumption respectful of nature and animals. Shocked by this waste of meat, Michaël Dusong, founder and co-director of the beautiful Blue, decided to support Martin Rihs in his approach. Newchicken sausages are available on its website and can be included in the baskets of vegetables distributed. "We would like our members to offset their consumption of eggs by buying sausages," says Dusong. "I hope I can sell a lot of it."
Philaterra, supported the project for an amount of about 10,000 francs.